MediaLab Family
We have over 25,000 users in over 20 countries! To give you an idea of the companies that work with MediaLab, we made a small selection of our MediaLab fanatics.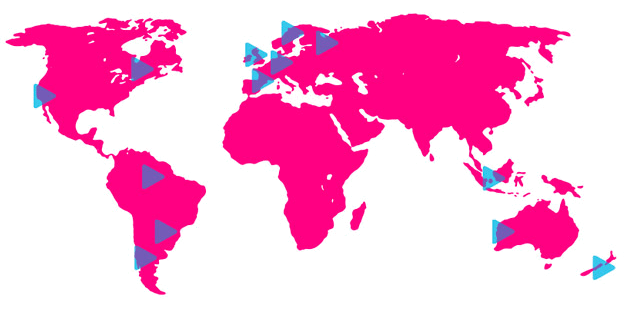 Broadcasters
RTL Netherlands
MediaLab developed a tapeless workflow based on MediaLab technology for RTL Netherlands. RTL Netherlands selected MediaLab as their content management and delivery platform in 2012, based on 'project 101010' recommendations such as minimizing physical delivery and standardizing meta data. MediaLab is also used by RTL Productions and the purchasing and press department.
Discover how RTL Nederland uses MediaLab
Post-production
Wise Monkeys
Wise Monkeys is a new television production company from the heart of Amsterdam. The team exists of experienced program makers and young talent. Wise Monkeys uses MediaLab as a combined file exchange and screening service between clients (broadcasters) and themselves during the post production phase.
Production
Warner Bros
Warner Bros, International Television Productions is dedicated to the worldwide licensing of formats and finished programming of scripted, drama and non-fiction titles from the combined catalogues of all Warner Bros entities as well as third parties. Warner Bros not only uses MediaLab for distribution, but also as a viewing platform for all of its productions.
Casting Agencies
Post Castelijn Casting
Post Castelijn Casting is a group of independently working casting directors. Post Castelijn Casting does the casting for films, television series, musicals, in-company films, commercials and various special projects. In short: all sorts of projects that need actors. To make the perfect cast selection, Post Castelijn Casting shares media files with clients using MediaLab since 2009, streamlining the entire process.
Corporations & Brands
Joolz
Joolz is a Dutch company based in Amsterdam that makes strollers to make live more sustainable and healthy. They believe it's their responsibility to be a part of this so they are looking for innovative solutions every day. Joolz wanted to save costs on print work and have one central place where their POS materials and product footage was stored. Because they have to deal with a lot of different vendors and media related companies Joolz uses MediaLab since 2013 to share and transfer their media files for online and offline publications.
Corporations & Brands
Under Armour
Under Armour was founded in 1996 and is the originator of performance apparel – gear engineered to keep athletes cool, dry and light throughout the course of a game, practice or workout. Their mission is to make all athletes better through passion, design and the relentless pursuit of innovation. Under Armour needed a secure and centralized media portal to communicate all types of media assets with distributors, clients and digital agencies. "With MediaLab we have found the perfect solution that fits our needs to communicate all types of assets during a campaign to our stakeholders", says Tim Duffels/Karina Engeldal Under Armour Benelux.