Monthly feature update July 2023
Welcome to our July 2023 feature update! We're excited to share the latest enhancements that will improve your experience with our tool. In June, we've focused on providing you with better organization options, improved notifications, and bug fixes to ensure a seamless user experience. Let's dive into the details:
Feature 1: Improved user management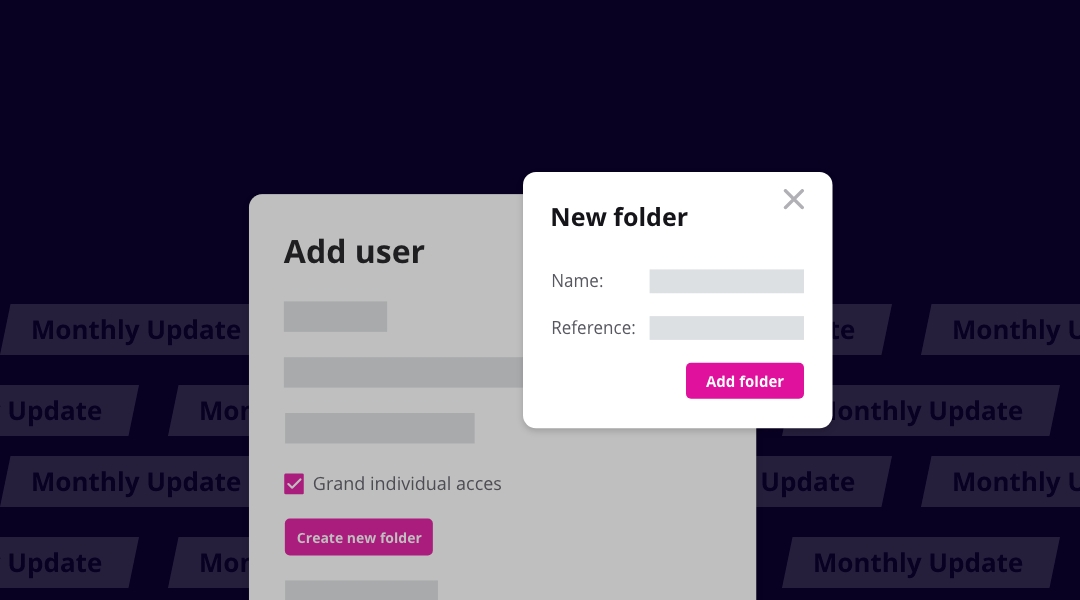 To simplify user organization during the onboarding process, we've added a new feature that allows admins to create a new folder while adding a user. This enhancement streamlines the process, making it easier for admins to categorize and organize users into specific folders right from the start. Read more about different user levels.
Feature 2: Enhanced folder management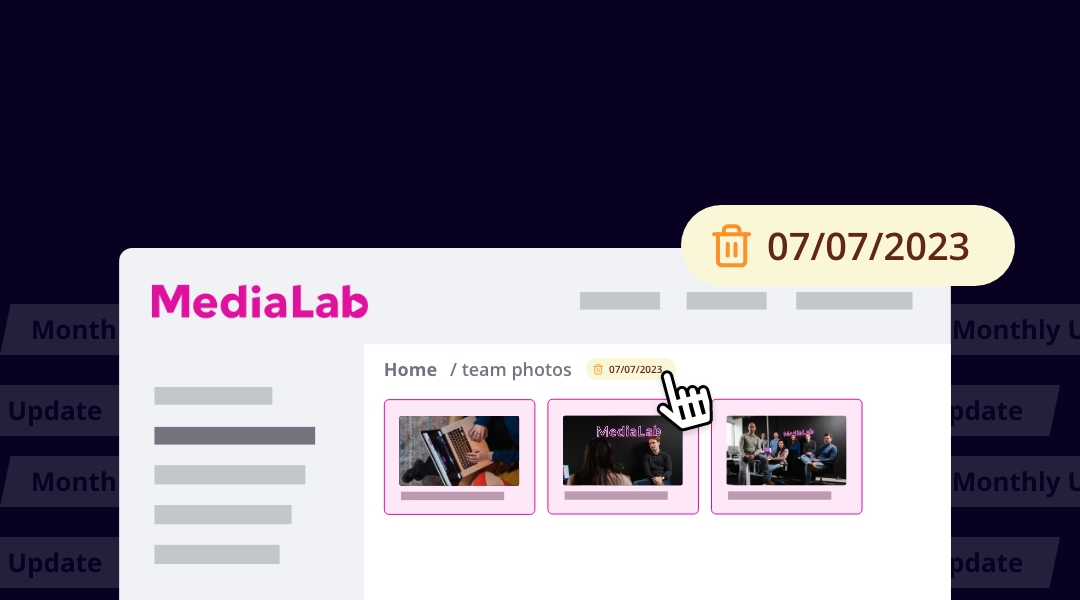 We understand the importance of efficient folder management, so we've introduced auto-trash indicators for folders. Now, you can easily identify folders that are scheduled for auto-deletion directly within the folder interface. This addition provides better visibility and helps you stay organized while managing your files.
Feature 3: Automated quality check
We've made an important update to the Quality Check (QC) process. The status of the QC status is now automatically updated when changes occur. This improvement ensures that you have real-time information about the QC status, eliminating the need for manual updates and providing a more accurate overview of your files' status.
Feature 4: Refined notifications
To reduce notification overload and improve clarity, we've made some changes to the notification system. Notifications will now be sent only when a file's status changes to approved or rejected. This modification ensures that you receive notifications at the most crucial moments, keeping you updated on the progress of your files without unnecessary interruptions.
Feature 5: Changelog pop-up
We're proud of the hard work our team puts into developing MediaLab, and we want to keep you in the loop about all the exciting updates. That's why we've introduced a new pop-up window featuring our changelog when you log into your MediaLab account. This pop-up ensures that you never miss any important information about the latest updates and features. But don't worry if you clicked too fast – you can always access the changelog under your profile in the "News" section.
Bug fixes
Our team has been hard at work addressing any issues to provide you with a seamless experience. In this update, we fixed a bug related to Unsplash backgrounds not loading properly. You can now enjoy a wide selection of stunning Unsplash backgrounds without any disruptions, enhancing the visual appeal of your workspace.
We always appreciate your feedback, so please don't hesitate to share your thoughts and suggestions with us. Stay tuned for more updates as we continue to enhance our tool to meet your evolving needs.