Wow! MediaLab has been nominated in not one, not two, but three categories for the Streaming Media European Innovation Awards! Of course, the nominations make us really happy, but we would be even happier if we actually won an award (or two, or three). So we need your help!
StreamingMedia.com is the premier online destination for professionals seeking industry news, information, articles, directories and services. It features thousands of articles, hundreds of hours of audio/video content, research reports and case studies that showcase the latest real-world streaming media implementations.
MediaLab's nominations
MediaLab has been nominated for awards in these categories:
Cloud Work Solution
Accessing your content anywhere, anytime on any device is becoming more and more important to many of our clients. Curious about our vision regarding the hybrid cloud? Read more here!

Content Delivery & Distribution
Optimizing and automizing your workflows does save you time, money, and stress. Luckily we can tailor your workflows to your needs. Want to know how big broadcasters like RTL and Talpa use MediaLab? Check our case here!

Media Asset Management
Organizing your media assets can be a pain. Especially when you're working with many internal and external users. To make this as easy as possible we've developed the Press Portal. Read more about the press portal we've provided for The Invictus Games 2022 here!
Help us win the Innovation Awards!
You can help us by voting for us. It's easy, if you know what to do. Just follow these simple steps and earn our eternal gratitude!
Step 1: Go to the website.
Step 2: Select MediaLab in the following categories: Cloud Work Solution, Content Delivery & Distribution and Media Asset Management.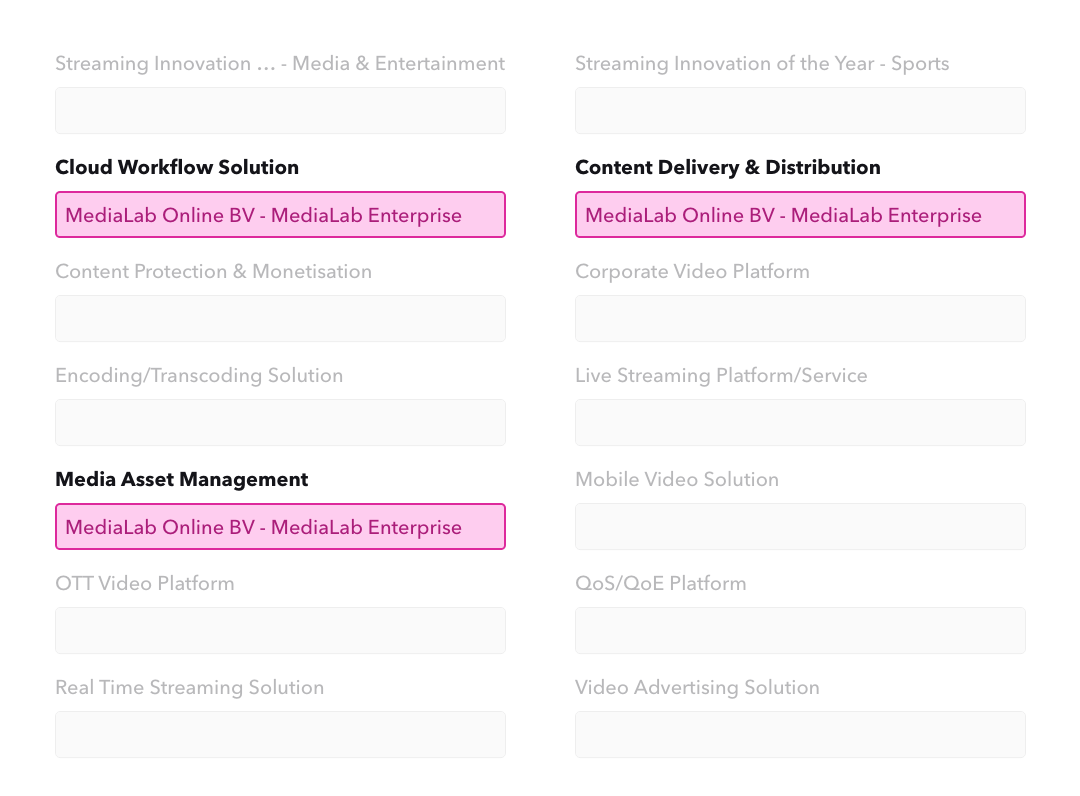 Step 3: Leave your email address and press submit!
Thanks so much for your help!
Any questions? Feel free to reach out to info@medialab.co! We're happy to help.